Mentoring is like magic.
You've all heard about it. It's meant to be amazing, but even when you see it in person, you're not quite sure what it is or what to expect next time.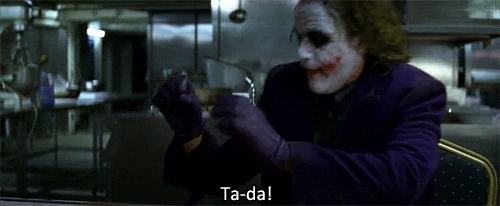 The Explanation
Mentoring is one of the oldest forms of learning. One individual guiding another, teaching them how to walk and the path to take; it's all quite profound. But what does that actually mean?
The easiest way to make sense of the power of mentoring it is to look at an example.
No matter what stage you are at on your journey, mentoring can be invaluable.
If I hadn't had mentors, I wouldn't be here today. I'm a product of great mentoring, great coaching… Coaches or mentors are very important.

Indra Nooyi, CEO of PepsiCo
Colleagues are a wonderful thing but mentors, that's where the real work gets done.

Junot Diaz, Novelist, MIT Professor, Writer
I don't care what you do for a living… if you do it well I'm sure there was someone cheering you on or showing the way. A mentor.

Denzel Washington, Award-winning Actor, Director and Producer
A mentor is someone who sees more talent and ability within you than you see in yourself, and helps bring it out of you.

Bob Proctor, World-Renown Speaker, Best-Selling Author, Wealth Coach
---
Mentoring vs Tutoring
Why would you pay $50 an hour to have someone teach you what to think, when you could learn how to think. This is the fundamental difference between tutoring and mentoring.
It's a common comparison, but these two have fundamentally different approaches.
| | |
| --- | --- |
| Tutoring | Mentoring |
| Teaches content-based information (e.g. biology, French, statistics, etc.) | Teaches a way of thinking about information |
| Usually only applicable to the specific topic being taught | Transferable skills that can be used across multiple disciplines |
| Generally not suitable for long-term goals or learning new skills | Specialised in producing lasting impacts through skills and perspectives rather than pure knowledge |
| If the tutor is poorly trained or inexperienced, the learning is very passive and the benefits are short-term | With a good mentor, the personal, professional, and academic development is completely driven by the mentee, with both short-term and long-term effects. |
| Relationships may last as short as a single lesson | Mentoring relationships typically last months to years |
| Easy to become a tutor of passable quality, as competency in the topic is the base requirement | Much higher calibre of achievement and experience is needed to be an acceptable mentor as mentoring deals with a much wider range of challenges and skills to guide |
Arguably, mentoring is more difficult with more variables that impact its efficacy. In fact, some studies show that 30% of mentoring programs produce no long-term result. This isn't surprising given how little effort is put into the quality of mentoring by some companies. Some international educational companies don't even match their mentors, a facet of mentoring which has overwhelming evidence for.
That's why we built our program from the ground up to be effective and evidence-based.
---
Who is Mentoring For?
Mentoring is for anyone who wants support to achieve their goals faster, more efficiently, and with greater success. Especially for individuals who have goals that deviate from the norm, take the path less traveled, have higher ambitions, or deeper challenges.
But it isn't just about getting a mentor: It has to be the right mentor.
An excellent systematic review of the effectiveness of mentoring programs by DuBois et. al (2011) gives us a summary of the information we know about youth-focused mentoring to date. In summary, mentoring programs should:
Place a heavy focus on high-quality matching between mentors and youth
Be structured clearly and follow specific guides
Be closely evaluated and driven towards relevant activities
Unfortunately, not all mentoring programs follow this, which is why a previous study by DuBois et. al (2002) showed that one-third of all mentoring had virtually no effect, while 10 percent had a negative impact. In other words, those 10 percent would have been better to not have been mentored at all! The variation in mentoring has been remarked in most studies on this topic.
The general consensus when you look at all the research out there is that good mentoring program design (among other factors) makes a remarkable difference to outcomes and experience. It is for this precise reason that the Foster Our Future mentoring program is built from best-practice guidelines.
Did you know?
There are some famous mentorship pairs out there. Here's just a few.
| | |
| --- | --- |
| Mentor | Mentee |
| Steve Jobs – Apple CEO | Mark Zuckerberg – Facebook CEO |
| Woody Guthrie – Singer/Songwriter | Bob Dylan – Singer/Songwriter |
| Christian Dior – Fashion Designer | Yves St. Laurent – Fashion Designer |
| Warren Buffett – Most successful investor of the 20th century | Bill Gates – Microsoft Co-founder |
| Ray Charles – Musical legend | Quincy Jones – Musical legend |
| Richard Branson – Virgin group founder | Sir Freddie Laker – British airline entrepreneur |
---
DuBois, D. L., Holloway, B. E., Valentine, J. C., & Cooper, H. (2002). Effectiveness of mentoring programs for youth: A meta-analytic review. American Journal of Community Psychology, 30, 157-197.